Sorry I've been away for so long!!! I was doing fairly well in updating but life just got in the way.
My doll family's changed a bit. I traded off Guillaume for a LTF Chiwoo Elf who I've named Artemis (after the goddess) and I'm still really pleased with her. I even was able to get a hold of green glitter eyes and kitty shoes! I went all out and got her the Leeke Wendy in Sandy Brown and it's a DREAM! Here's a pic for your viewing pleasure:
I also was able to FINALLY have an Elfdoll Hana...and best yet it's the Halloween Wizard which is an LE of 50! I kept the name Hana...she is a little bitch LOL...always pouty and grumpy:
I ran across some financial problems and had to sell some dolls...Lua and Cordelia had to be sold which made me very very sad...but it turned out the new owner didn't like Lua so I got her back because of my very good friend who saw her at a meetup. I have a little Fairyland Welcoming Committee: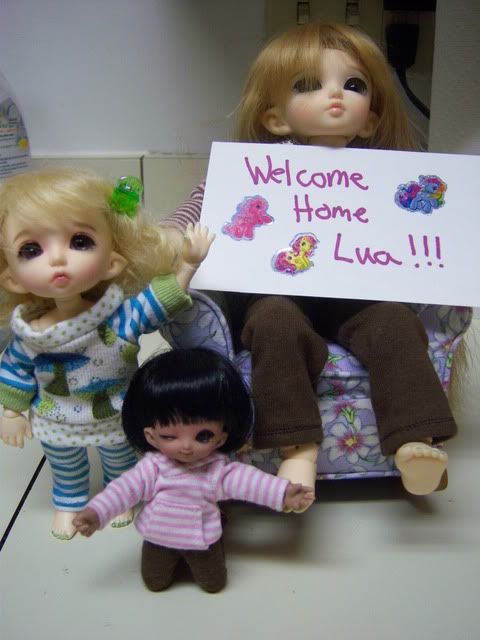 Did you see that little cutie? She's a Pukifee Bonnie...now I can see why people love Lati Yellows...I believe this is my favorite size of all...noticeable but not as hard to carry around as a Littlefee. She's Artemis's sister and is only three years old (Artemis is eight). She's afraid of Macchiato and her endless caffeine-induced energy:
Those are my babies!!! I still have Nuri and Ivy (been trying to sell Ivy so if you're interested please let me know :)
Toodles!